The Total Tan For All Skin Types
Toma's self-tanning formulas are easy to apply, dry quickly for a deeper, more natural looking glow without turning you orange and a great value.
Order now on Amazon or at Sally Beauty
Your New Self-Tanner Favorites!
Toma's Spray
Our best seller, a fast drying formula that starts working instantly upon contact with skin. The color guide shows where it has been applied for easy, streak free application.
Self-Tan Spray Specifics
Toma's Lotion
The one that started it all! Suitable for all skin tones and face and body. The easiest to apply, you control how dark you go by building your color with regular use.
The Lowdown On Lotion
Toma's Mousse
Our newest product, a lightweight foam with cosmetic color guide that starts working instantly upon contact with skin and outperforms some of the more expensive brands.
More About Mousse
Don't take our word for it
★★★★★

Never looks orange never looks fake, lasts me a long long time.
★★★★★

The color is a beautiful golden brown and I've never had an issue with it looking orange. Looks very natural and smells nice.
★★★★★

The tan ended up looking great! It is a nice deep tan. There are no streaks. Excellent product!
★★★★★

Best self tanner ever!! Definitely don't hesitate to buy this. So easy, no dry time no streaks and super natural looking.
★★★★★

Why haven't I found this sooner...In love! Over the years I have used a lot of self tanners but this one is winner with color and scent.
★★★★★

This is my favorite self tanning spray I use it on my face daily! Highly recommend great color not orange.
★★★★★

The best! I love Tomas self tanner! I have used it for 9 years. It is by far the best I have found.
★★★★★

I love how the bronze is not too dark to where if you wanted to go darker simply apply another layer.. don't think about it ! Buy it!
★★★★★

If you want to skip the salon and get a tan at home, this product works great!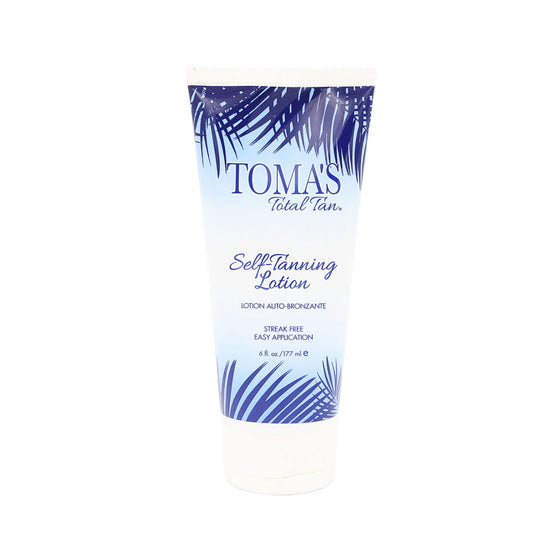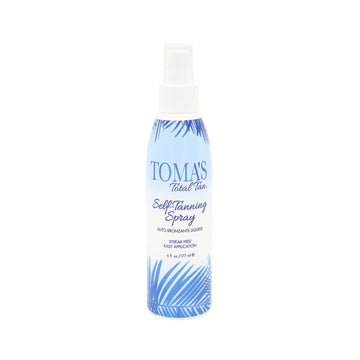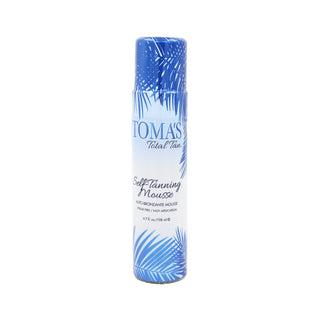 Learn about our lineup
Toma's Totally Clean Tanning
Made with naturally derived DHA and skin loving ingredients that are paraben free, vegan friendly and never tested on animals.
Buy on Sally Beauty
Order on Amazon